PRESS RELEASE: Liv Cycling

Liv, the cycling brand dedicated to getting more women on bikes, has announced their Factory Racing and Racing Collective team rosters.

Liv Factory Racing, Liv's UCI World Cup Cross-Country (XCO) team, welcomes Jenn Jackson (Canada) and Ronja Blöchlinger (Switzerland). Jackson is a former Elite Canadian National XCO Champion (2021). She also participates in Enduro in her spare time and won the unofficial Canadian Enduro National Championship in 2022. Blöchlinger joins as an XCO athlete in the U23 category. In 2022, Ronja won the U23 Swiss XCO National Championships, UEC Elite XCC European Championships, and was a member of the Team Relay MTB World Champions team. She also took 2nd place U23 at UCI Mountain Bike World Cup Val di Sole. Jackson and Blöchlinger join Linda Indergand (Switzerland), World Cup XCO Elite athlete and Tokyo Olympics Bronze Medalist.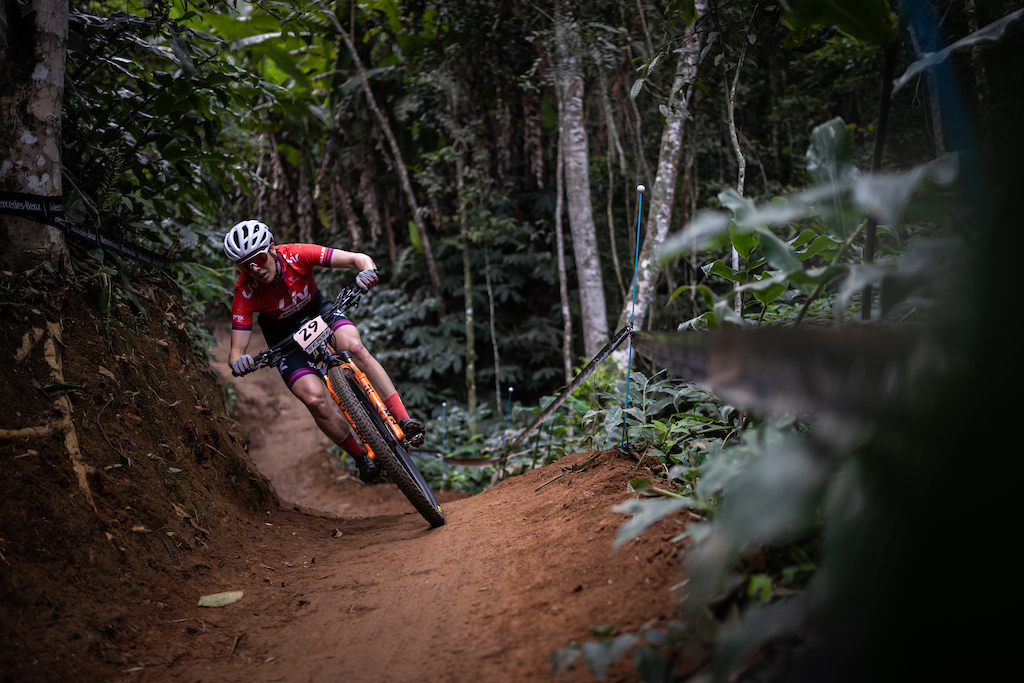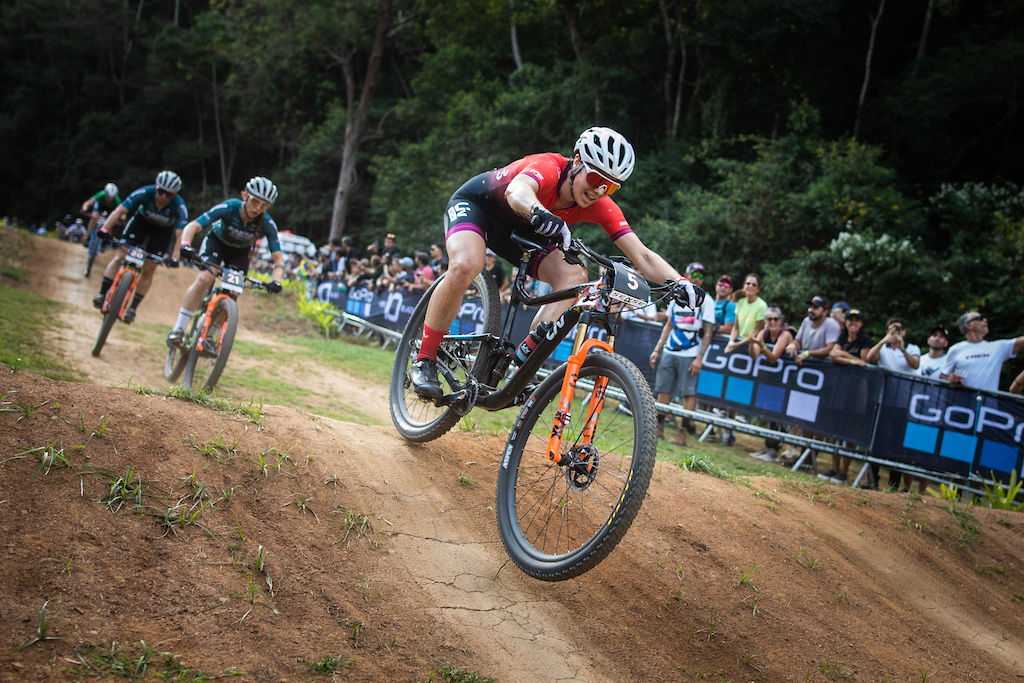 Linda Indergand, 2022 World Cup XCO in Petropolis (Image Cred: Michal Cerveny photography)

Liv Racing Collective is Liv's syndicate of privateer professional athletes who compete across multiple disciplines around the world. New this year is Tessa Neefjes (Netherlands). Neefjes will race gravel this year primarily, with a focus on UCI Gravel World Series and a goal of winning Unbound 200, but will compete across various disciplines throughout the year. In 2022 she took several podiums at the first ever UCI Gravel World Series and earned both Dutch National XCM Champion and UEC Beachrace European Champion titles. Neefjes joins Radka Kahlefeldt (Ironman 70.3 + Ironman Triathlon), Lisa Terstch (Olympic + Sprint Triathlon), Allysa Seely (Paratriathlon; 2x Paralympic Gold Medalist), Crystal Anthony (XCM, Gravel, CX), Bella Naughton (Enduro) and Rae Morrison (UCI Enduro).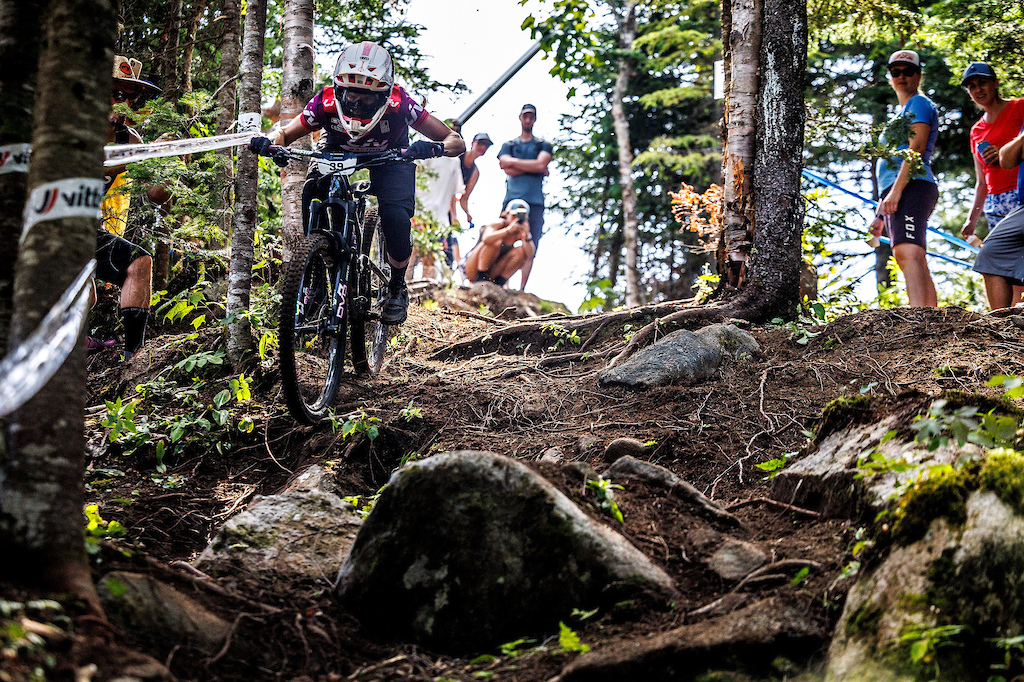 Rae Morrison, 2022 EWS Sugarloaf (Image Cred. Sven Martin)
"I've never been more excited for a season of racing. It's been incredible to watch our program grow at an exponential rate, and our new team additions will only add to our success. We have big goals ahead for UCI Cycling World Championships Glasgow 2023 and Paris Olympics 2024, and our 2023 team is poised to reach new heights in representing Liv at the highest levels of cycling."—Elizabeth Walker, Liv Racing Team Manager
Linda Indergand, Ronja Blöchlinger, Jenn Jackson, Lisa Terstch, and Allysa Seely are national team hopefuls and will be using 2023 as a prep year for the 2024 Paris Olympics/Paralympics. Liv Racing athletes will have a presence at the UCI Mountain Bike World Cup, UCI Gravel World Series, UCI Enduro World Series, World Cup Triathlon, Triathlon World Championship Series, Ironman Triathlon, Lifetime Grand Prix, and Big Mountain Enduro, among other international events.
Also joining the Liv Racing family is chef Laura Kendares of Moab, UT. She joins support team members Elizabeth Walker (Team Manager), Paige Stuart (Mechanic), Jessica Brousseau (Mechanic), and Drew Doken (Mechanic).

Full Team Rosters

2023 Liv Factory Racing Team
• Linda Indergand (World Cup XCO Elite; Tokyo Olympics Bronze Medalist)
• Ronja Blöchlinger (World Cup XCO U23)
• Jenn Jackson (World Cup XCO Elite)

2023 Liv Racing Collective Team
• Radka Kahlefeldt (Ironman 70.3 + Ironman Triathlon)
• Lisa Terstch (Olympic + Sprint Triathlon)
• Allysa Seely (Paratriathlon; 2x Paralympic Gold Medalist)
• Crystal Anthony (XCM, Gravel, CX)
• Tessa Neefjes (UCI Gravel World Series)
• Bella Naughton (Enduro)
• Rae Morrison (UCI Enduro)

Learn more at liv-cycling.com