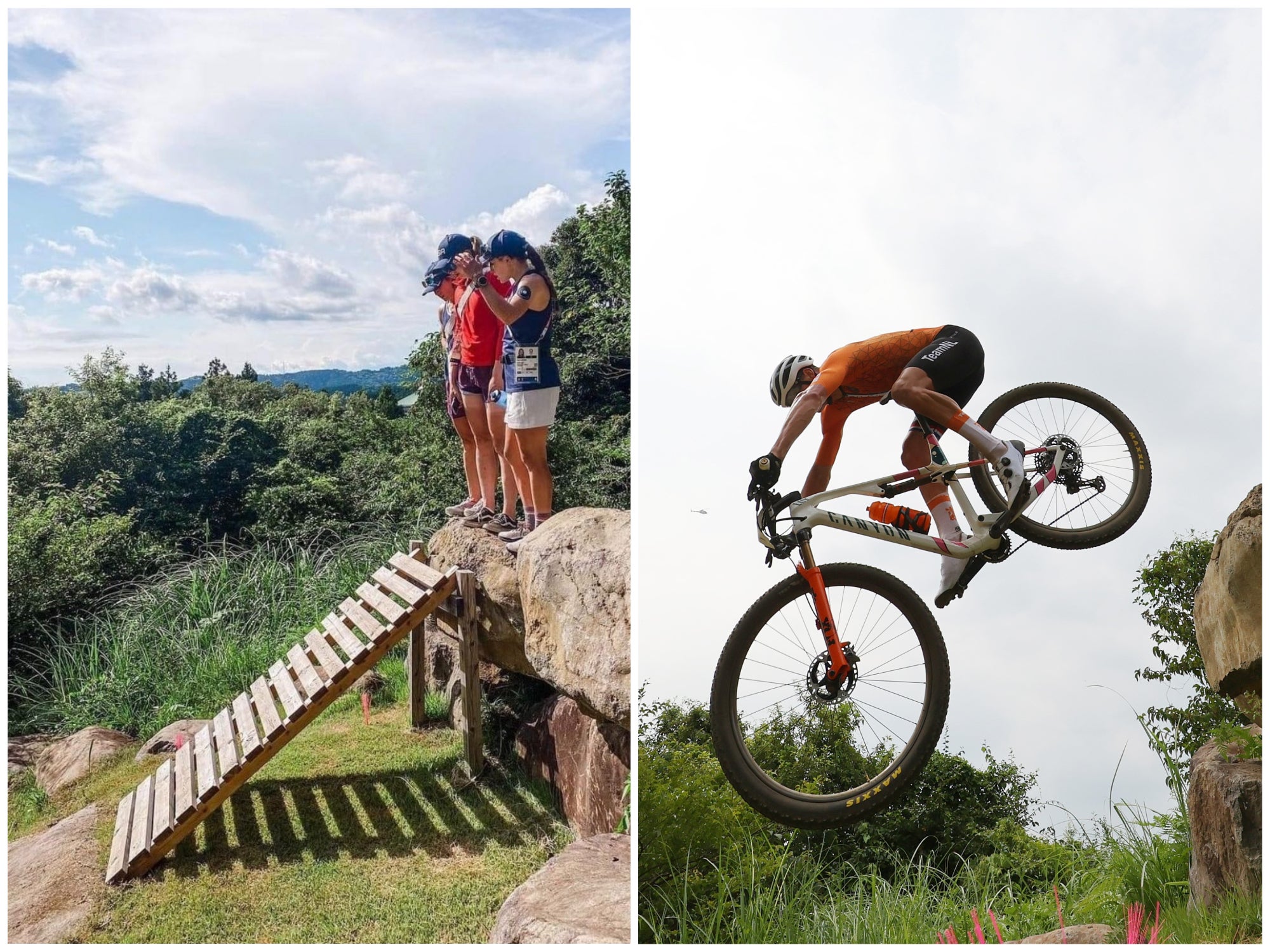 Mathieu van der Poel crashed and went over the bars on the Sakura Drop (about a 5ft drop to a downslope) at the Olympics yesterday. The link below has his version of the story:
https://www.independent.co.uk/sport/olympics/mathieu-van-der-poel-crash…
I've seen various posts and comments on other mtb sites and on social media that what happened to MVdP should be blamed on the organizers, commissaires, UCI, his coach, teammates, and everyone else except MVdP.
Here are a few key facts:
• The ramp was placed during practice sessions for safety reasons so that a rider who made a mistake during practice could still make it to the race.
• There were 2 communiques sent to each team informing them that the ramp would be removed during the race. Each communique was given both as a paper copy and sent over email to team managers.
• This was mentioned during the team managers' meeting the day before the Men Elite race.
• The slides shown during the meeting was also sent as a pdf to the inboxes of every listed team manager.
• The organizers and the commissaires did the
exact same procedures above
at the test event 2 years ago (which he missed because he chose a road race in Belgium instead).
• In other news reports, his coach and his teammate (M. Vader), both claim that they spoke multiple times to MVdP and mentioned the ramp would be removed.