Dual slalom preview from Lee Likes Bikes: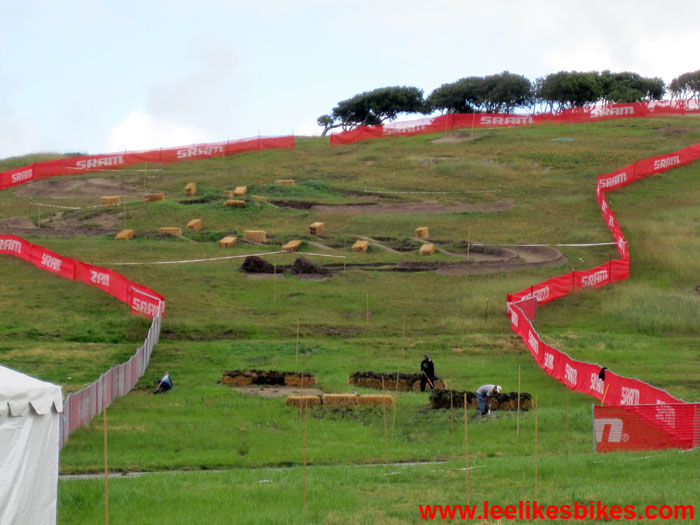 Overview of the track.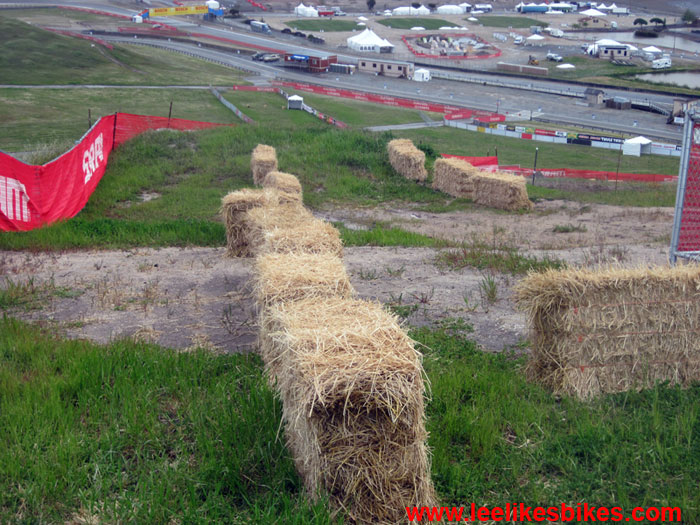 The top starts with some flat turns then a fading turn around the back of the grassy mound.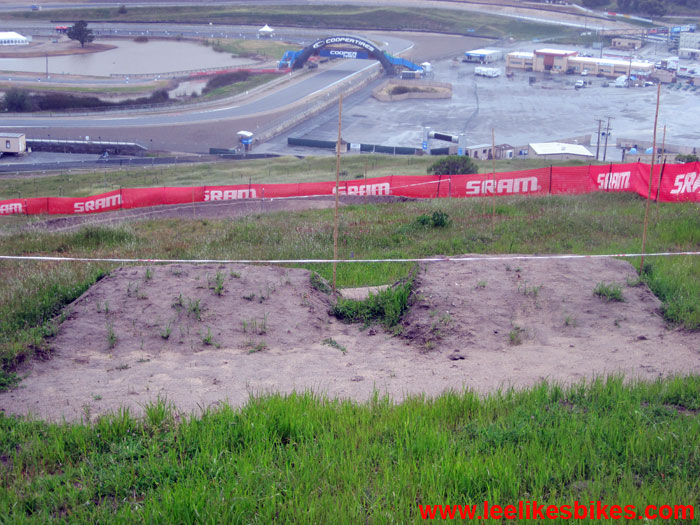 More flat turns set you up for this wedge, which feeds you into more open turns then …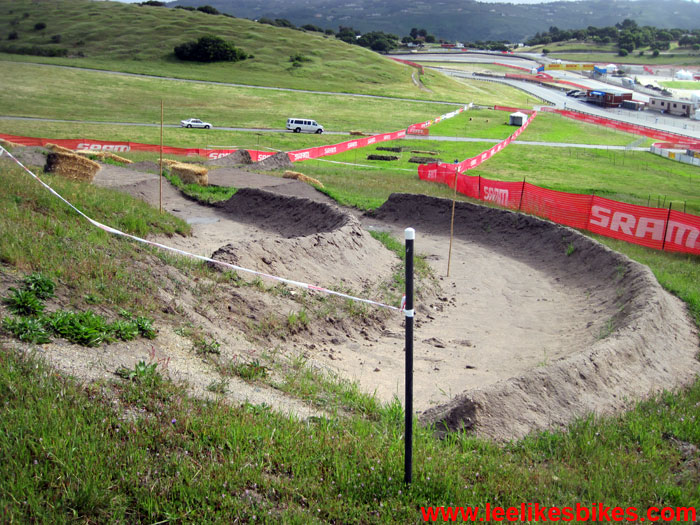 … you sprint straight down the fall line and lay into these berms.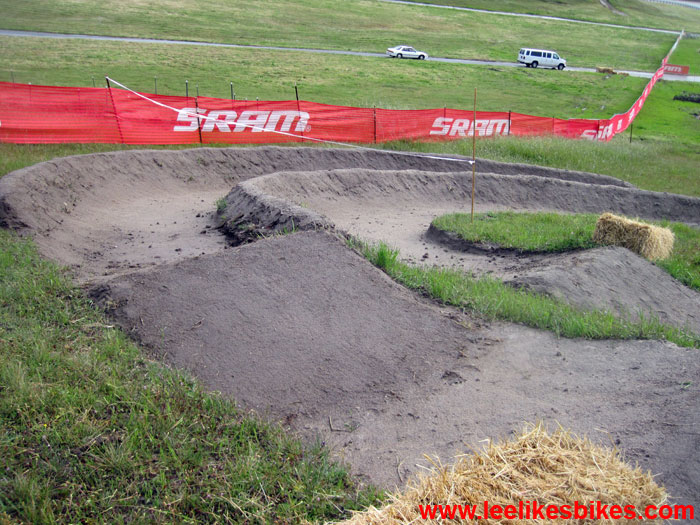 More bermy love. When I'm doing 30-second sprints on the trainer, I dream about this course.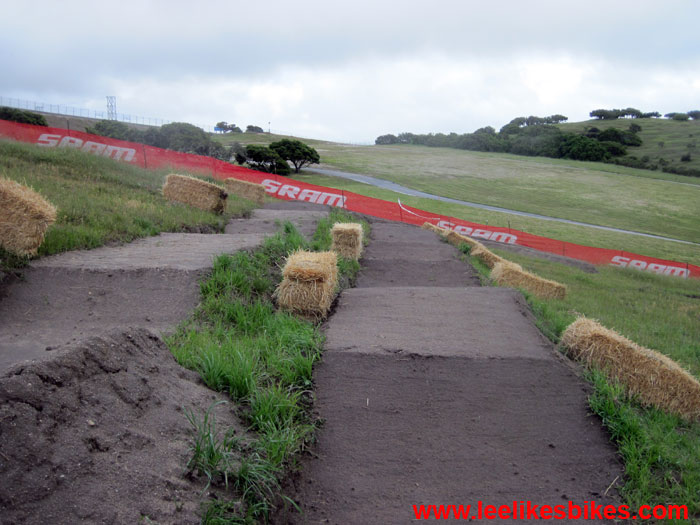 You sling out of a huge left berm right into this section.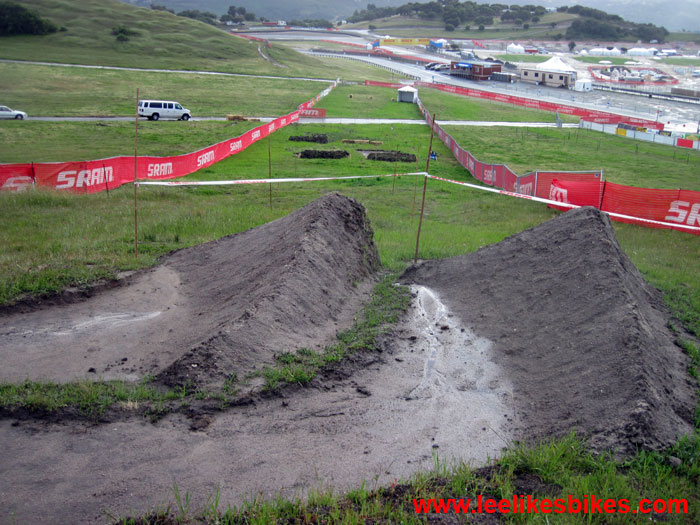 This is rad. After the above table-rollers, you rail one more berm then get jettisoned by these wedgy-launch-berms.



Steep, fast, flat turns, these old-school hay bales drops, a few more flat turns, SPRINT! and you're done. Sweet.