This is just a quick build trailer for our film project, airing at the end of this year.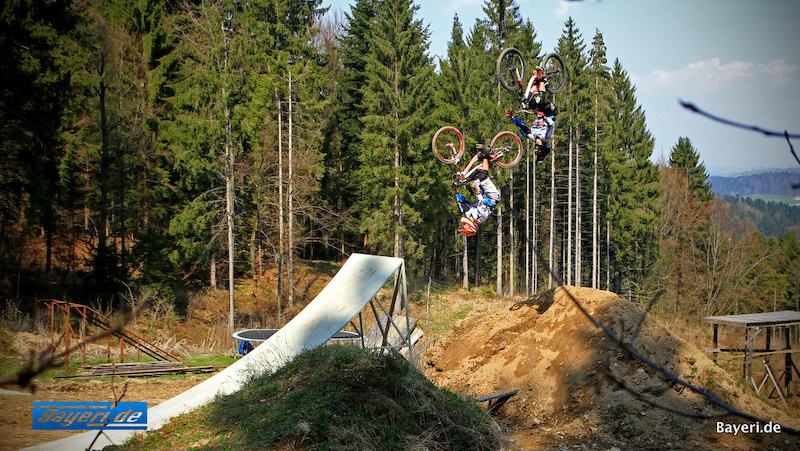 Our team mates Marco and Manuel put together a dialed bike park. With their friends, they managed to build huge jumps over the years, to shred it with their DH bikes. The park is still growing, and quite unique in our countryside compared to others. Gaps where you fly 17m / 55ft are business as usual here, as well as FMX Ramps.
Stay tuned for the whole edit in winter.
Bayeride - Big Bike Theory, The Teaser
http://bayeri.de
http://www.facebook.com/bayeri.de
Thanks to our Supporters:
www.sport-denk.de
www.zweirad-wuerdinger.de
www.mrc-trading.de
www.wuerth.de
View replies to: Bayeride 2013 - Teaser 'Big Big Theory'
Comments