RYDERS is excited to announce the signing of Thomas Vanderham. As one of the biggest names in the sport over the past decade, he needs little introduction. The partnership is a perfect match—both parties established themselves on the North Shore, when mountain biking was young and evolving.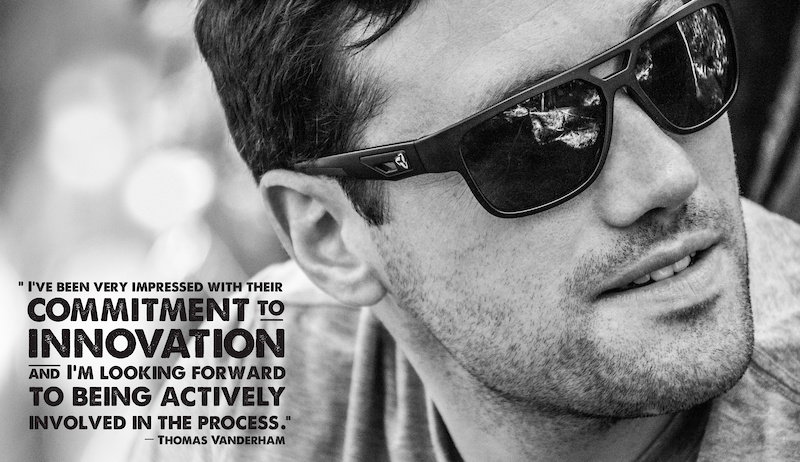 Although Thomas signed with RYDERS months ago, they chose to reveal the partnership along with the launch of their brand new MTB-specific goggle, the TALLCAN. Putting to use years of R&D on the SHORE goggle, the TALLCAN was designed to meet the demands of mountain biking.
"Thomas stands out as an athlete that represents himself exceptionally well both on and off the bike. The combination of his timeless style and bike-control matched with his genuine professionalism made Thomas our number one choice. The decision to join forces represents a new opportunity juncture crossroad for both RYDERS and TV" explains RYDERS Team Manager, Fraser Vaage.
"I've lived on the North Shore for most of my life. It's a big part of who I am as a person and a rider so it's incredibly fitting that I've partnered with a brand with such a strong North Shore heritage." -Thomas Vanderham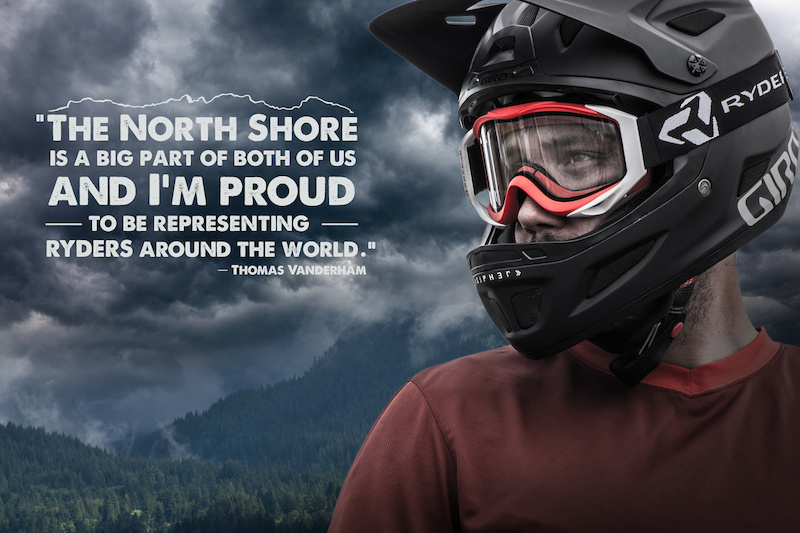 Thomas has graced the covers of Dirt, Decline and Bike magazine and his iconic Vanderham style and precision has inspired riders of all ages around the globe. Video segments featuring his inimitable precision appear in multiple productions such as UnReal, Life Cycles, Strength In Numbers, Seasons, and Roam to name a few.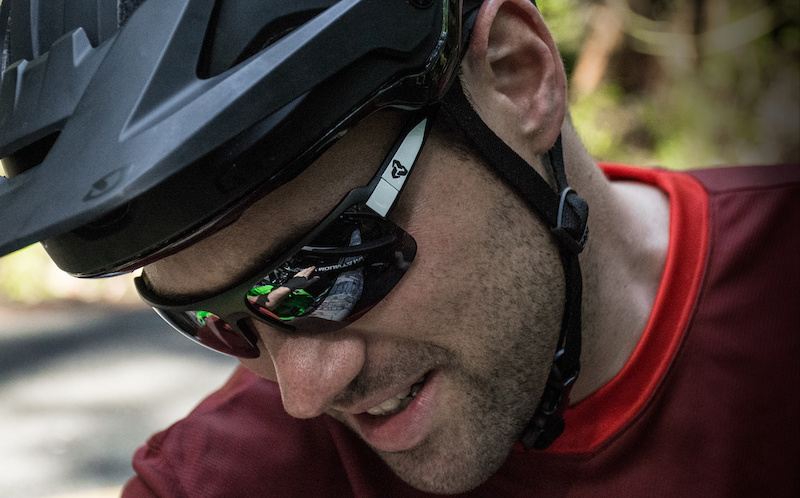 The Tallcan is the latest addition to the RYDERS goggle collection. This MTB-specific design includes a fog-fighting, double-layer clear lens that works like a double pane window. The outer lens prevents the cooler outside air from contacting the inner lens, which is in contact with inside humid air. This results in significantly less opportunity for vapor to condense on the inside of the lens.

"After meeting with the team at RYDERS I'm really confident that they're a brand that's heading in a great direction." -Thomas Vanderham, Professional Athlete, Ryders Eyewear
Where the Tallcan stands apart from the SHORE—their original MTB-specific goggle—is in the design of the outriggers, the size and shape of the lens, the high-airflow upper mesh, and the moisture-wicking, ultra-comfy foam. The outriggers provide an excellent fit and added stability with both DOT approved DH helmets and trail/enduro helmets, and the lens is substantially taller than the Shore lens for a larger field of vision.
"The only way to develop eyewear that is truly relevant - and even necessary - to those who take part in these kinds of activities, is to be passionate users ourselves. It's the passion we share with our customers that reveals the opportunities to innovate and tackle problems that have traditionally been inherent in eye protection for outdoor athletes." - Jayson Faulkner, General Manager, Ryders Eyewear
"Though I was born in Vancouver, I fell in love with mountain biking after my family moved to Edmonton. As a 14 year old kid, I moved back to North Vancouver and started working at Cove Bike Shop. I soon found myself chasing my idol Wade Simmons down trails that Ii had only seen in magazines." -Thomas Vanderham, Professional Athlete, Ryders Eyewear
"The Shore has given me the opportunity to do what I do for a living and I love to see how its influence has spread all over the world". -Thomas Vanderham, Professional Athlete, Ryders Eyewear
The TALLCAN has been through a comprehensive testing phase. Long before the design was completed, early prototypes were tested and revised over and over again in a variety of environments by riders that ranged from elite athletes to weekend warriors.
"Everything from World Cup DH tracks in Europe, Rampage ridgelines, and slopestyle courses in California, to countless trails in the Pacific Northwest, the TALLCAN has proven to be an exceptional goggle." Explains Roy Williams, Director of Product Development, Ryders Eyewear
View replies to: Vanderham Launches New Ryders Goggle
Comments