Rating:
The Good: - fit is excellent - shell finish is second to none - vents pretty well - liners are comfortable and easy to clean - extra visor - safe, safe, safe
The Bad: - expensive, you get what you pay for I guess - rubber/foam material around the chin area delaminates easily - XL/XXL shell is HUGE (preference)
Overall:
I have been using the D3 pretty much from the get go when I started riding downhill a little over 2 years ago (had 2 other helmets for a couple of months before). I have been on both composite and carbon offerings and immediately I noticed upon picking up the helmets, is weight. I did feel quite a difference, the carbon being a little lighter. I did not put weight as a plus or minus for the helmet because I believe it is quite relative. Guys coming from moto say it is super light, and vice versa for riders coming from XC or AM.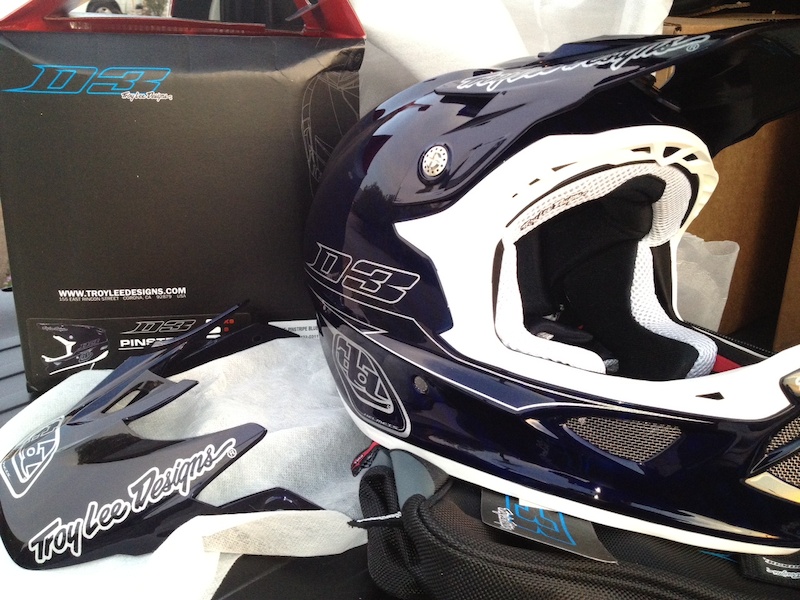 Finish is amazing on my Pinstripe blue D3.The helmet looks sick. I can't think of other lids that look as mean, or as advanced as the D3 when it came out years ago. A clear coat covers the carbon weave of the shell, and the thing just feels so solid in your hands. Titanium hardware adds bling and reduces weight, even though it's not noticeable.
I found fit to be a little tricky. Head circumference is where you usually start, but it still boils down to head profile. Each head is different, hence made sizing a challenge. I've tried on other brands and I was almost always a large. I wear an XL D3. Best advice, fit it before you buy. I tried on a L D3, and even though I could squeeze in it, I can't breathe. Seriously.
Riding with the D3 is awesome. It's famous for a reason. Looks badass, fits really good, cool, comfortable, and topnotch protection.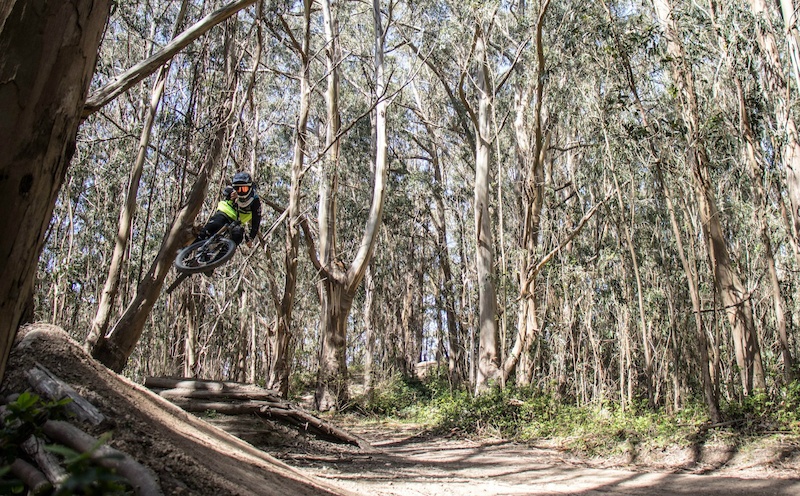 Reviews usually do not come with the safety of the lid being tested but lucky for you who's reading this, I have had quite a spill while riding with the D3. Close to a year and a half ago I was on my first D3, the composite version. Shuttle runs on my local hill. I came in a little nose heavy on a routine stepdown and landed a little sideways. Crashed on my right side, I actually do not remember how I rolled or ragdolled down the slope but my bike landed 20 feet away from where I stopped. I felt my head slam on the ground upon impact. Rung me pretty good, visor destroyed, hairline cracks on the shell, and even bigger lines in the EPS foam inside the lid. Front vents cracked, and ten staples mated to a 2cm laceration on my right forearm. Worst crash I had so far. If I had a cheaper, less padded helmet, I don't know what the damage would have been. I believe all certified full face helmets will protect you. But seeing and feeling how much more padded, and the quality and thickness of the dual EPS the D3 has, Im not going to hesitate on getting another D3 when its time to retire my current one.
To close, I'm just going to point out a minor flaw or minus I have seen, and sum this all up. The rubber material inside the rigid chin area of the helmet delaminated pretty quick. Although nothing superglue can't fix, I wish it stuck on there better for a top level piece of kit. That's about the only real complaint I have on this helmet.
So from personal experience, the D3 is the best downhill helmet you can buy at the moment; be it for aesthetics, comfort and/or safety, this helmet has it all.